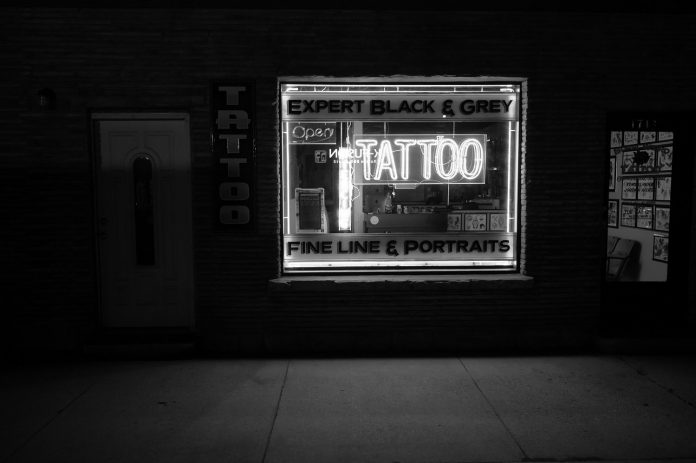 One of the most popular ways to decorate the body is with tattoos. In the modern world, getting a tattoo is safe (as long as it's done in a good studio) and almost doesn't hurt. You can get tattoos with tens of thousands of different designs.
A tattoo design app can help you figure out the design of your tattoo, even if you aren't sure what you want or if you already have most of the design elements in mind. Check some of the tattoo simulator apps and their features below.
INKHUNTER App

Inksquad Artist

Photo Tattoo Simulator App

Soundwave Tattoos

YouCam Perfect App
INKHUNTER App
INKHUNTER is the best app for tattoos and augmented reality. This easy-to-use app has a simple interface and many editing options that give you creative freedom. InkHunter beats all the other tattoo design apps because it uses augmented reality to let you see any tattoo on any part of your body in real-time.
This is the app to use if you don't know how a tattoo will look or aren't sure where to put it. Everyone says great things about the app; some tattoo artists even use it to help their clients understand what to expect.
Moving the design and seeing a 360-degree 3D preview on the INKHUNTER app is much easier. INKHUNTER is an excellent choice because it works with several social media sites, like Facebook, Instagram, and Twitter.  You'll be able to make, preview, edit, and share your body art idea with your friends and family to see what they think.
Be extra careful when you save your work. This is the most important tip you should remember. Even though INK HUNTER has a user-friendly interface, this app often crashes, especially when more complicated designs are used.
How Can You Download the INKHUNTER App?
INKHUNTER can be used on iPhones, iPads, smartphones, and tablets with the Android operating system. The INKHUNTER app runs smoothly on AndroidOS 4.1 (and up) and iOS 8.0 (or later).
The first step to using this tool is to get it from the Apple Play Store or Google Play Store for free. Once you've done that, you can make your sketch, upload a tattoo you've already created, and try it out on any part of your body you can think of.
Inksquad Artist
Inksquad Artist is an app that tattoo artists worldwide can use. It matches the colors in your sketch to those in the main ink catalogs (more than 400 colors to choose from).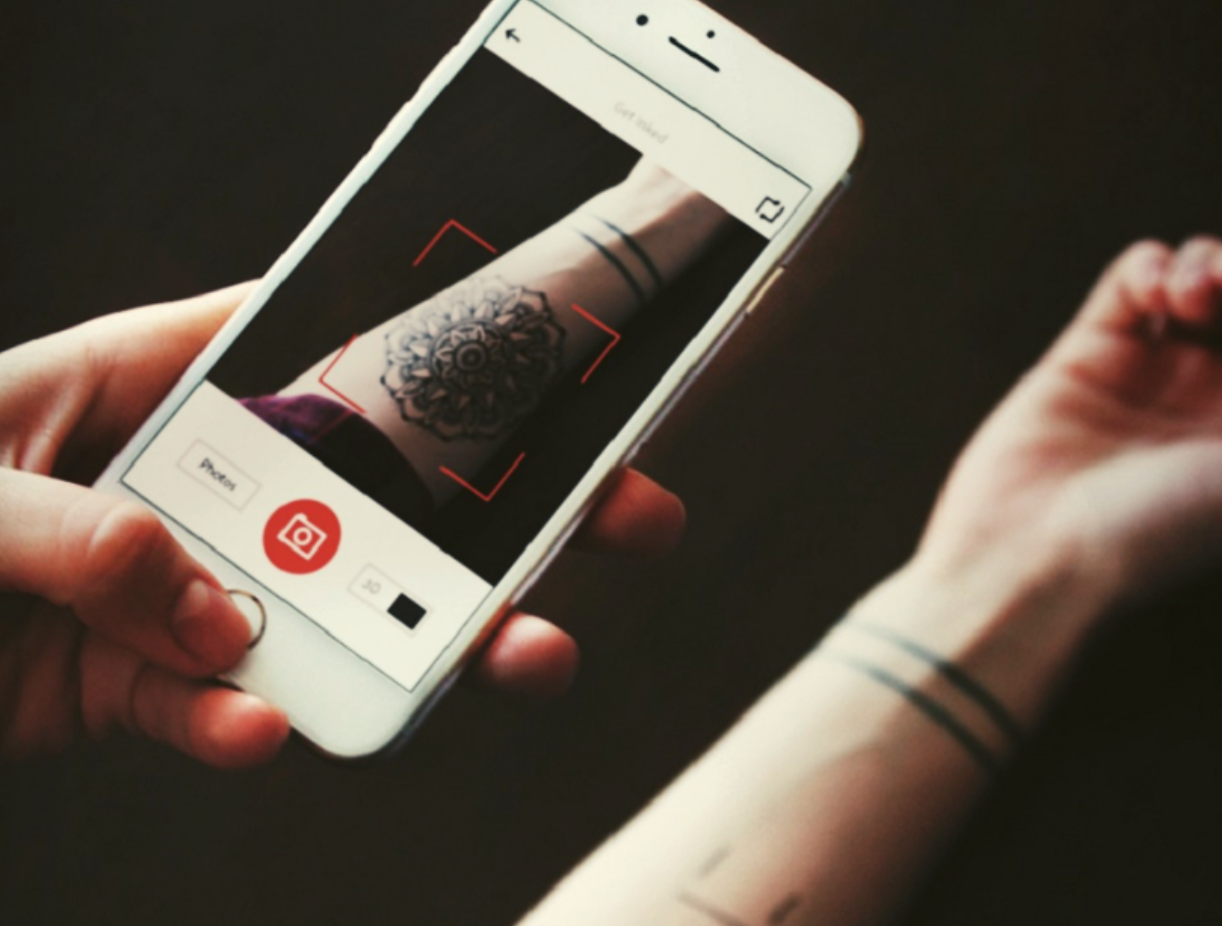 It was made for the iPad and gives the tattoo artist everything they need to manage tattooing sessions. Its powerful features save time both before and during sessions.
Save time by looking through catalogs for the best inks (or mixtures of inks) that match the colors of the tattoo design. Set up or pre-order your inks, prepare your next Inkboard, and share the result with your client. The best way to find out which colors go well with each other.
When your Inkboard is open on the screen, you can tattoo. Follow the image, the stencil, the inks used at each point, and the color arrangements for the best results. All the tools, such as zoom, movement, and palette view, are easy to use and just a touch away.
How Can You Download the Inksquad Artist App?
You can get Inksquad Artist free from the Apple App Store and put it on your iPad. For a whole month, you can use all of the features without limits and without having to do anything.
At the end of the trial month, you can choose to keep your subscription and pay either monthly or annually, or you can cancel without fees or penalties. The Inksquad Artist app monthly plan costs $8.49, while the yearly plan costs $65.99.
By subscribing to the app, Inksquad Artist lets you put together your ink palette from the 400+ colors in the catalogs. This helps you organize your time and make the best use of the colors you already have.
Photo Tattoo Simulator App
The Photo Tattoo Simulator is one of the most popular apps that let you try tattoos online. Unlike some competitors, this one is free and works on both iOS and Android devices.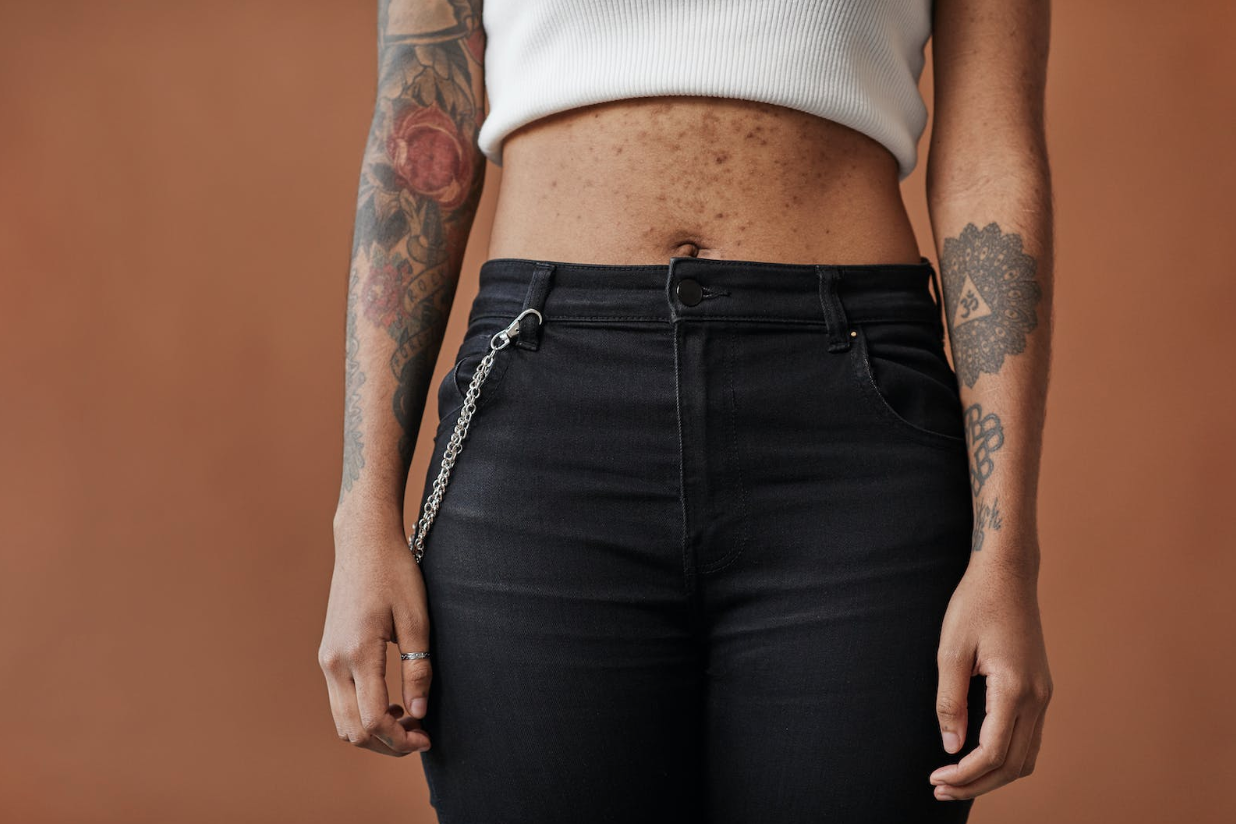 You can use your phone's gallery to upload a picture and make it look like a tattoo. You get to test tattoos quickly and have a lot of ways to make them your own. People are also very impressed by the different types of fonts it has.
Use this app to try out new tattoos, or imagine what it would be like to have tattoos all over your body. With the Fast Tattoo Testing feature, you can make quick editions of tattoos that have already been chosen. You can choose between tribal, animal, and symbol designs.
The only problem with this tattoo simulator is that once you put the tattoo on your body, you can't zoom in on the picture. This means you don't get a 3D preview of how it would look from every angle.
How Can You Download the Photo Tattoo Simulator App?
First, you must open either the Google Play Store or the Apple App Store, depending on your device. Next, download it and follow a few simple steps to set it up. The Photo Tattoo Simulator app is entirely free.
This app is easy to use, and you can choose from several different tattoo categories, such as symbols, animals, tribals, and text tattoos. Enjoy selecting a tattoo from your photo gallery.
The Photo Tattoo Simulator app lets you load tattoos from the Internet. You can just get a picture from the internet and load it as a new tattoo.
Soundwave Tattoos
Get ready to learn about one of the coolest and most up-to-date tattoo design trends ever. Skin Motion is an app that lets you turn any sound up to 30 seconds long, like a favorite song, a loved one's voice, or the sound of your pet, into a soundwave tattoo that you can listen to when you scan it with the app.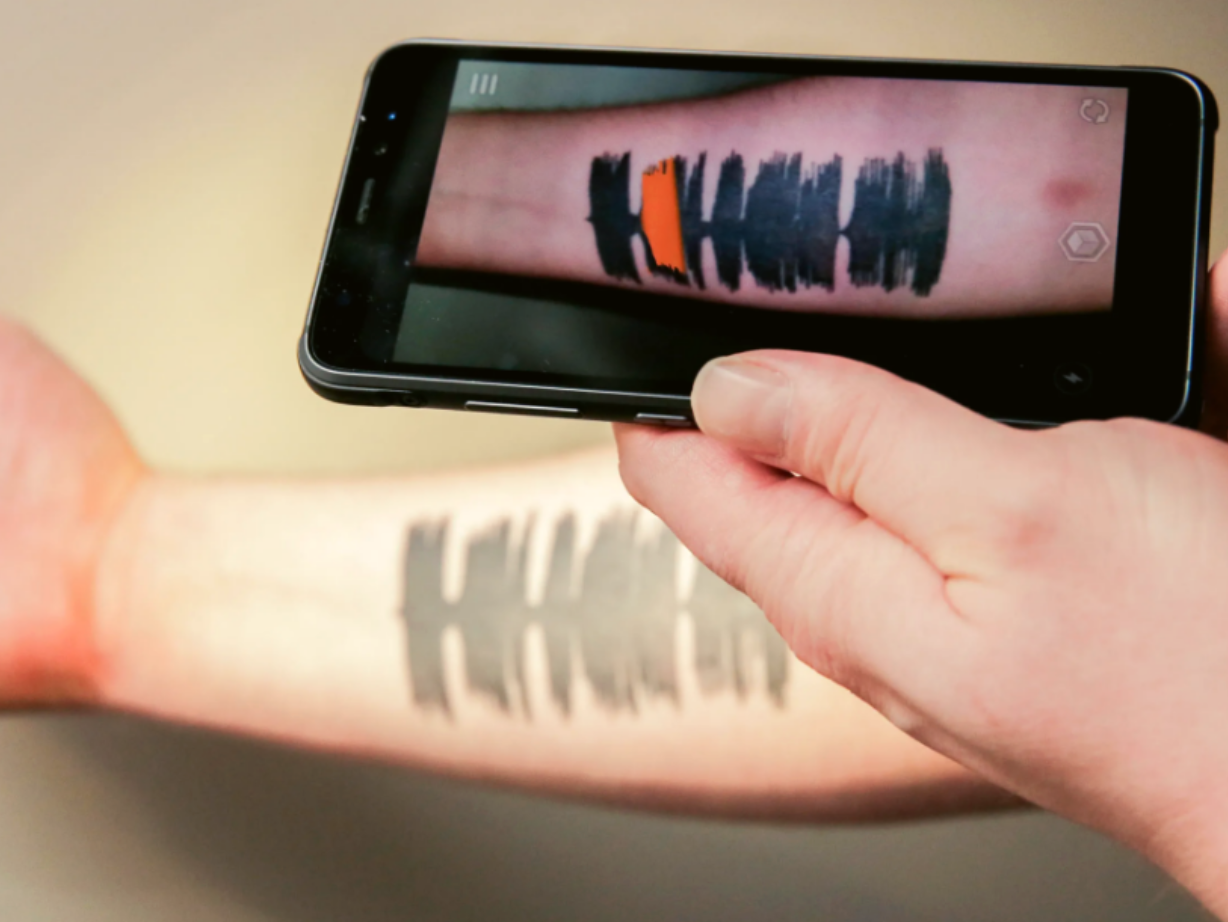 Even though it's a cool idea, it's important to know that a soundwave tattoo made with the app isn't real audio data. When the app reads the message, it sends you to a Skin Motion link where the audio clip is stored.
Make a tattoo that plays the sound of a loved one's voice, a pet, your favorite song, or any other sound you want. Skin Motion is an augmented reality app that lets you play Soundwave Tattoos.
You can make a Soundwave Tattoo by uploading your sound to SkinMotion.com and playing it back with the Skin Motion app.
Find a licensed Skin Motion tattoo artist who uses the Skin Motion app to make Soundwave Tattoos.
How Can You Download the Soundwave Tattoos App?
Remember that you can only play back Soundwave Tattoos, Soundwave Memories, and images that have been activated by Skin Motion with the Skin Motion app. The Skin Motion app doesn't play back soundwaves, images, or ultrasounds that haven't been turned on at SkinMotion.com.
The Soundwave Tattoos app is available on the Google Play Store and the Apple App Store. You can enjoy Soundwave Tattoos unlimitedly, as it is entirely free. Install the Soundwave Tattoos app on AndroidOS 5.1 (and up) devices or iOS 8.0 (or later).
YouCam Perfect App
You might think you need to know much about photo editing to add a virtual tattoo to a picture, but the YouCam Perfect app makes it easy. Meet the iPhone stickers that look like real tattoos and can be added to photos with just a few taps.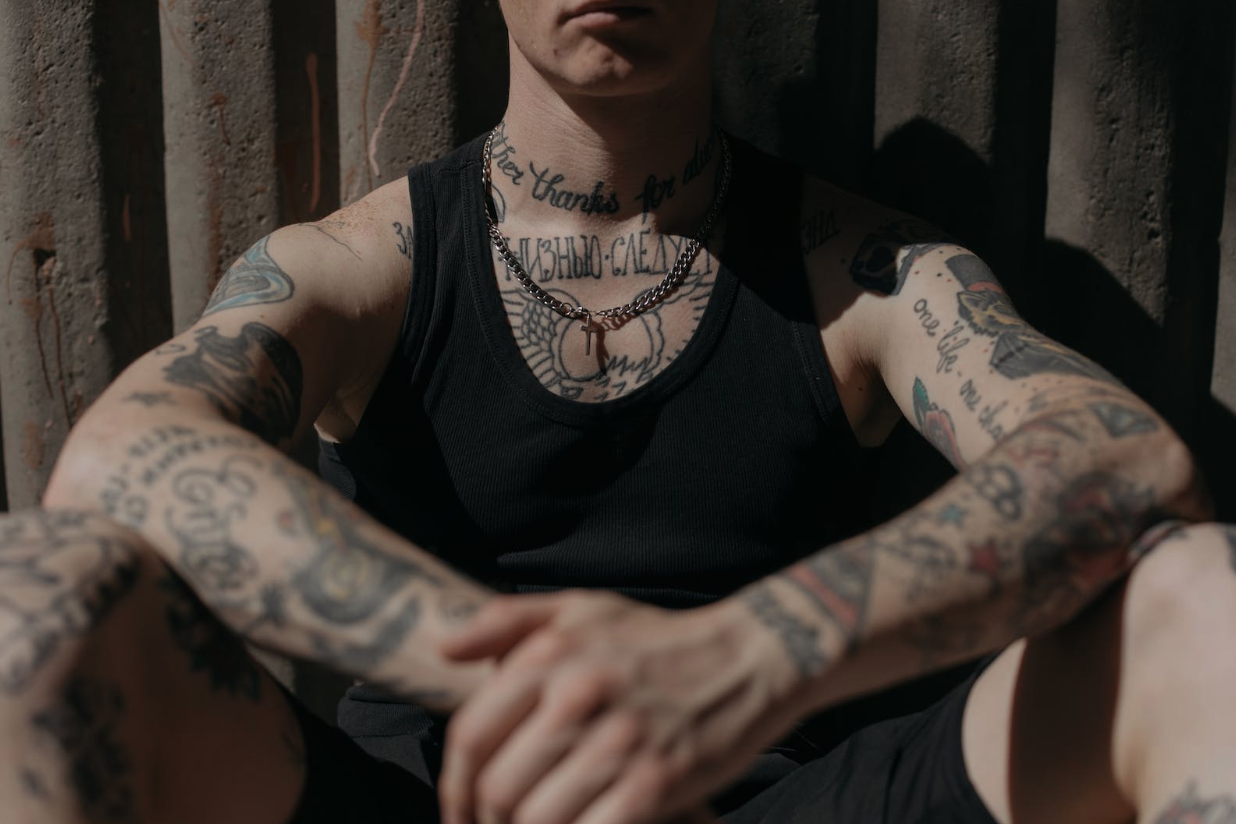 YouCam Perfect is one of the best apps for adding tattoo stickers, like flowers or butterflies. Here are five styles of tattoos and some tips on how to get the most out of your virtual tattoo pictures.
Few things are as classic as a tattoo of a bold red rose or another beautiful flower. Get a butterfly tattoo to show that you are a free spirit. With a love tattoo, you can show how you feel.
You can show how much you like animals with a cute fox or flying bird tattoo. Simple designs are the best choice for a trendy tattoo.
Minimalist tattoos are one of the most popular tattoo designs right now. Put the paper airplane on your pointer finger and try again and when it's sitting nicely on your hip, the single-line tattoo of a woman's face will make you look creative and fun. You can try all of these tattoos on the YouCam Perfect app.
How Can You Download the YouCam Perfect App?
Tattoos are a great way to show who you are and to honor and remember important people and events in your life. But tattoos are a big commitment many people are not ready for, no matter how cool or meaningful.
YouCam Perfect's newest feature is virtual tattoo stickers, which make it easy to put tattoos on photos. Have fun with these virtual tattoos by installing the YouCam Perfect app from the Google Play Store and the Apple App Store.
Summary
If you're not ready to get a real tattoo yet or want to see how it would look before going to a studio, a tattoo simulation app can help you a lot.
These tattoo simulators and designer apps are made to help you get creative, design your tattoos, and try out tattoos that have already been made.