Tattoos are one of the most popular forms of body art. In the times that we live in, getting a tattoo is quite safe (as long as it is done in a reputable studio) and almost painless.
There are thousands of different motifs that you can tattoo on your body. However, we understand that some of you aren't ready for this move, but you may still wonder how one would look on you.
In this article, we will be reviewing a couple of tools that you can use to simulate a tattoo. Let's get to it!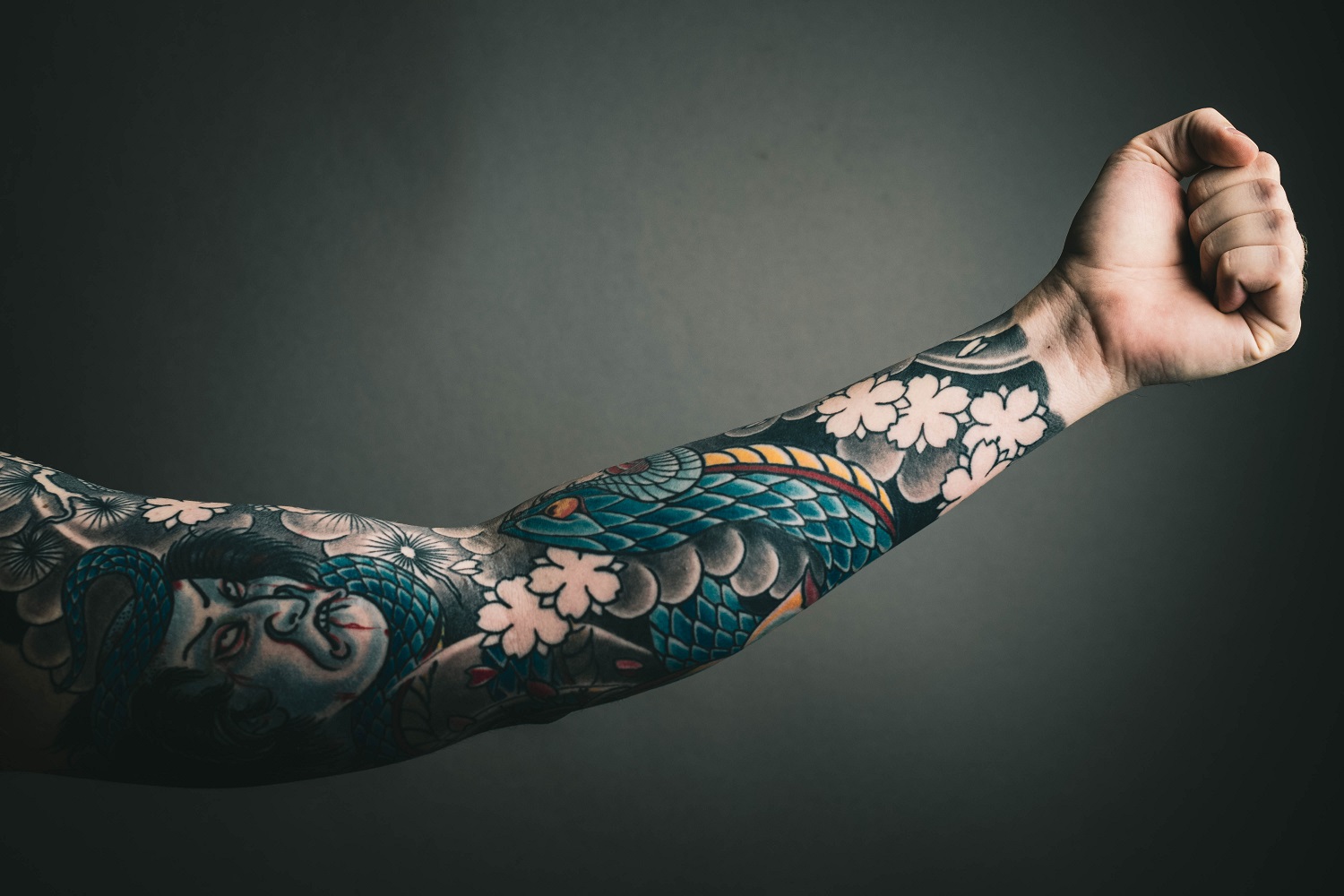 Photo Tattoo Simulator
One of the most popular apps when it comes to trying out tattoos online is the Photo Tattoo Simulator. Unlike some of its competitors, this one is available both for iOS and Android users, and it is completely free!
Download The App
The first thing you need to do is open the Google Play Store or Apple Store (depending on the device you are using). Next, download it and go through a couple of simple installation steps.
The interface of this app is user-friendly, as you have several different tattoo categories to choose from, including symbols, animals, tribals, and text tattoos.
Using The App
You can upload a drawing from your phone gallery and simulate it as a tattoo. Thus, you get to enjoy both fast tattoo testing, as well as an endless number of customization options. We were also quite impressed with the different font styles that it featured.
The only issue that we have with this tattoo simulation is that you can't zoom in on the picture once you simulate the tattoo on your body. This means that you don't get a 360-degree 3D preview of how it would look on you.
Still, if you are into editing, and you want to have a lot of fun, the Photo Tattoo Simulator is an app that you shouldn't miss out on!
INKHUNTER – Try Tattoo Designs
When it comes to augmented reality and tattoos, INKHUNTER is the way to go. Much like the aforementioned tool, you are looking at an intuitive app that is highlighted by a simple interface and a number of editing options that will allow you to go wild when it comes to creative freedom.
Most importantly, INKHUNTER is available both for iPhones and iPads, as well as for Android smartphones and tablet users.
Download The App
The first step to using this tool is to download it for free through the Apple or Google Play Store. Once you have done that, it all comes down to creating your own sketch, uploading a pre-made tattoo, and trying it out on any body part that you can think of.
Photo Tatto Simulator vs. INKHUNTER
An advantage that it has over the Photo Tattoo Simulator is that moving the design and enjoying a 360-degree 3D preview is much easier with this tool.
That, as well as the fact that it is integrated with a number of social media platforms, including Facebook, Instagram, and Twitter, makes it a fantastic choice.
Thus, you will be able to create, preview, edit, and share with your friends and family members in order to hear what they have to say about your body art idea.
Tip When Using INKHUNTER
The most important tip that you should keep in mind is to be extra cautious when it comes to saving your work. While INKHUNTER is highlighted by a user-friendly interface, crashes are a common occurrence with this app, especially when it comes to more complicated designs.
With that in mind, as long as you save your work at every checkpoint, you are sure to enjoy this fantastic app!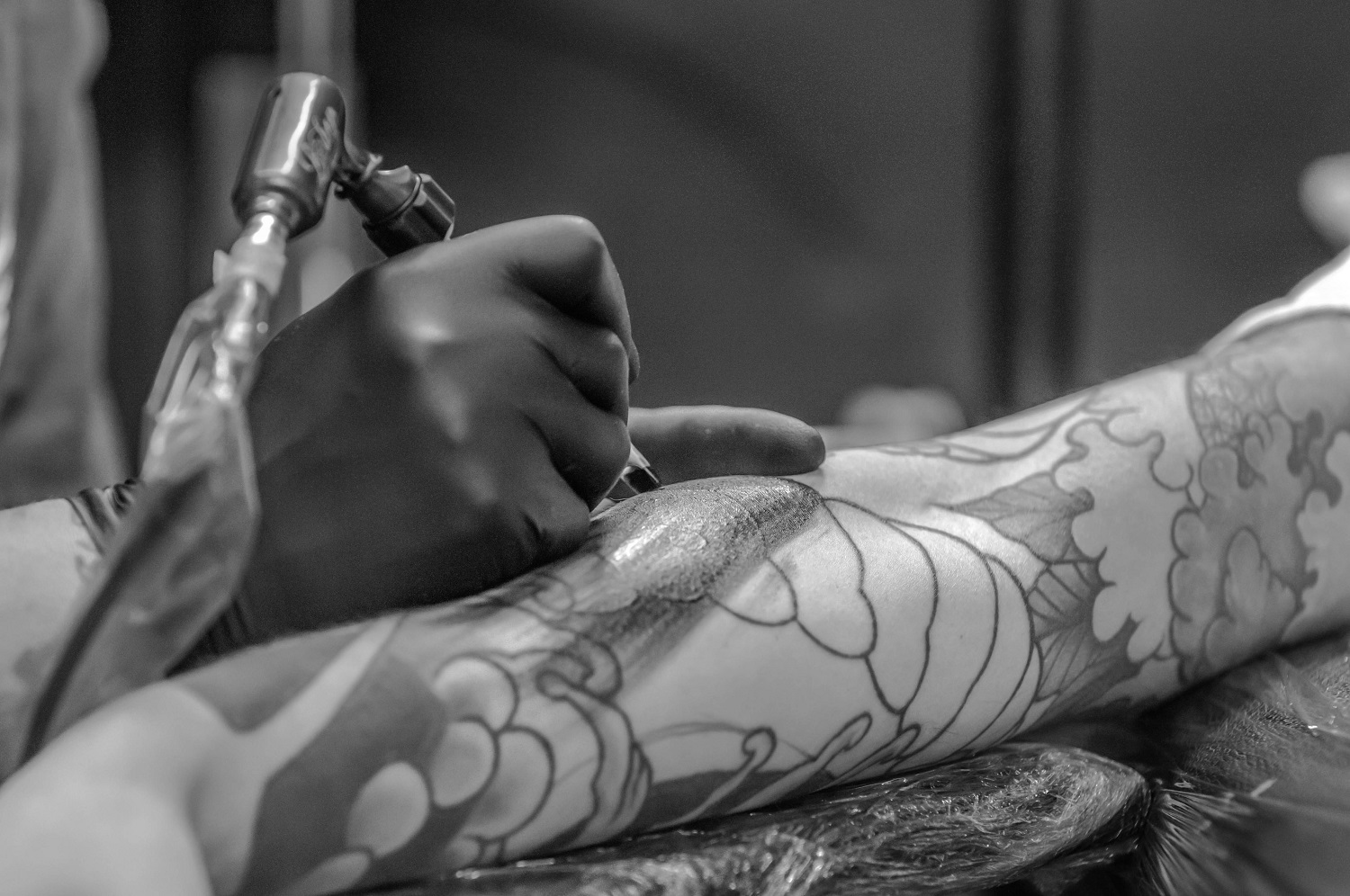 Summary
Whether you aren't ready to get a real tattoo just yet, or you want to preview how one would look before going to a studio, using a simulation app can go a long way.
Both the Photo Tattoo SImulator and INKHUNTER are developed to stimulate your creativity and allow you to both sketch your tattoos and try out ones that are premade.